Quality
40 + Years of QUALITY Leather-smithing
Adding Durability in the IDLH
The helmet pictured below has sustained multiple Class A live fire training burns. The helmet & shield were cleaned each time and ultimately surveyed. Despite the repeated thermal insult, the shield STILL glows.
It is highly unlikely for a helmet shield to take this level of abuse and continue to function. Typically, in cases of such intense burns, the shield should be retired to preserve integrity for Accountability, Orientation, & Identification.

NO COMBUSTIBLE CARDBOARD BACKING = LONG-LASTING SUSTAINABILITY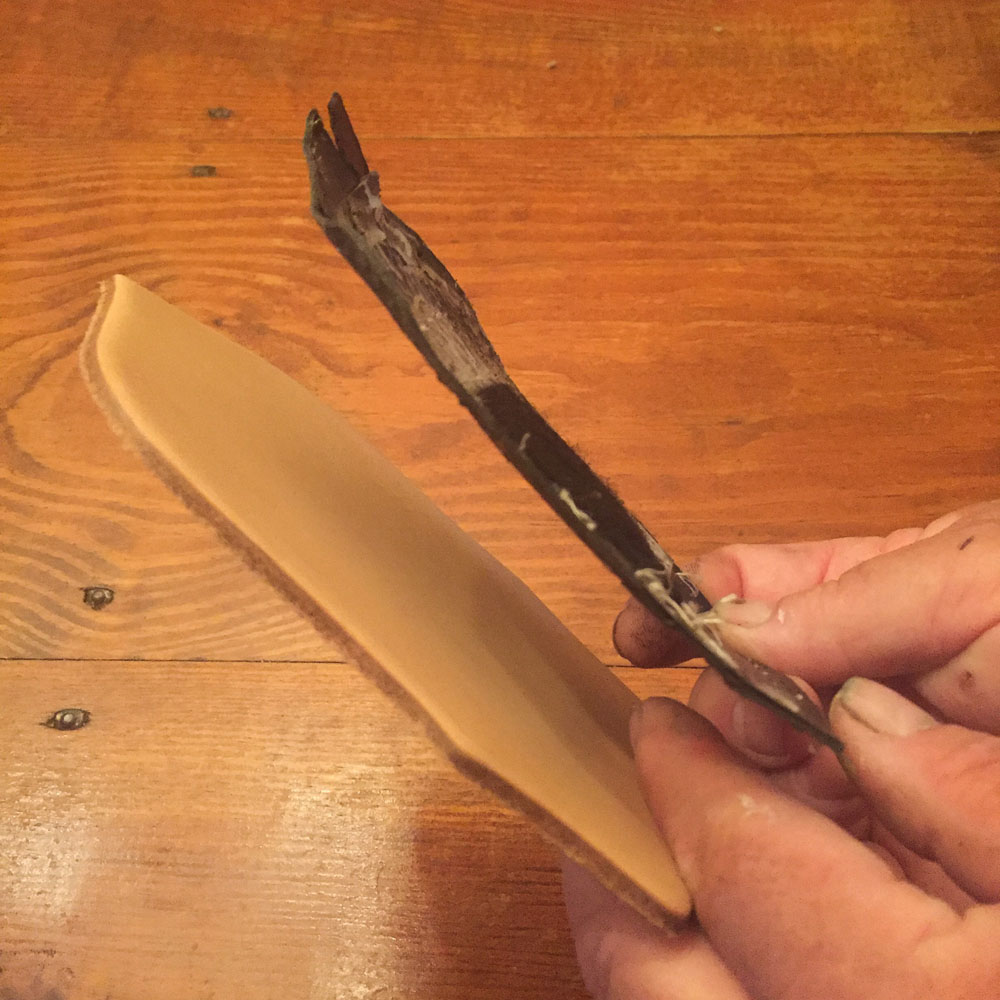 THICKNESS AND FINISHED EDGES = CURL AND SHRINKAGE RESISTANT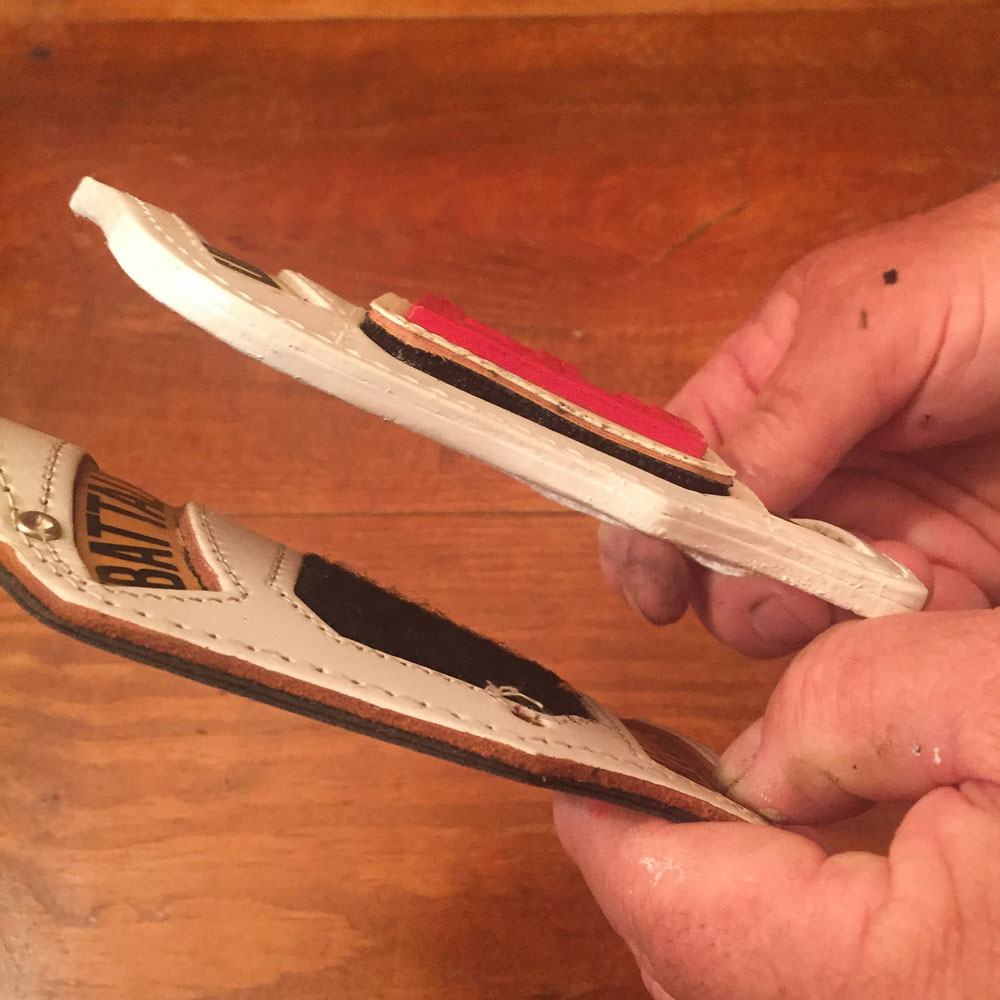 QUALITY CRAFTSMANSHIP = LONG-TERM SAVINGS AND DURABILITY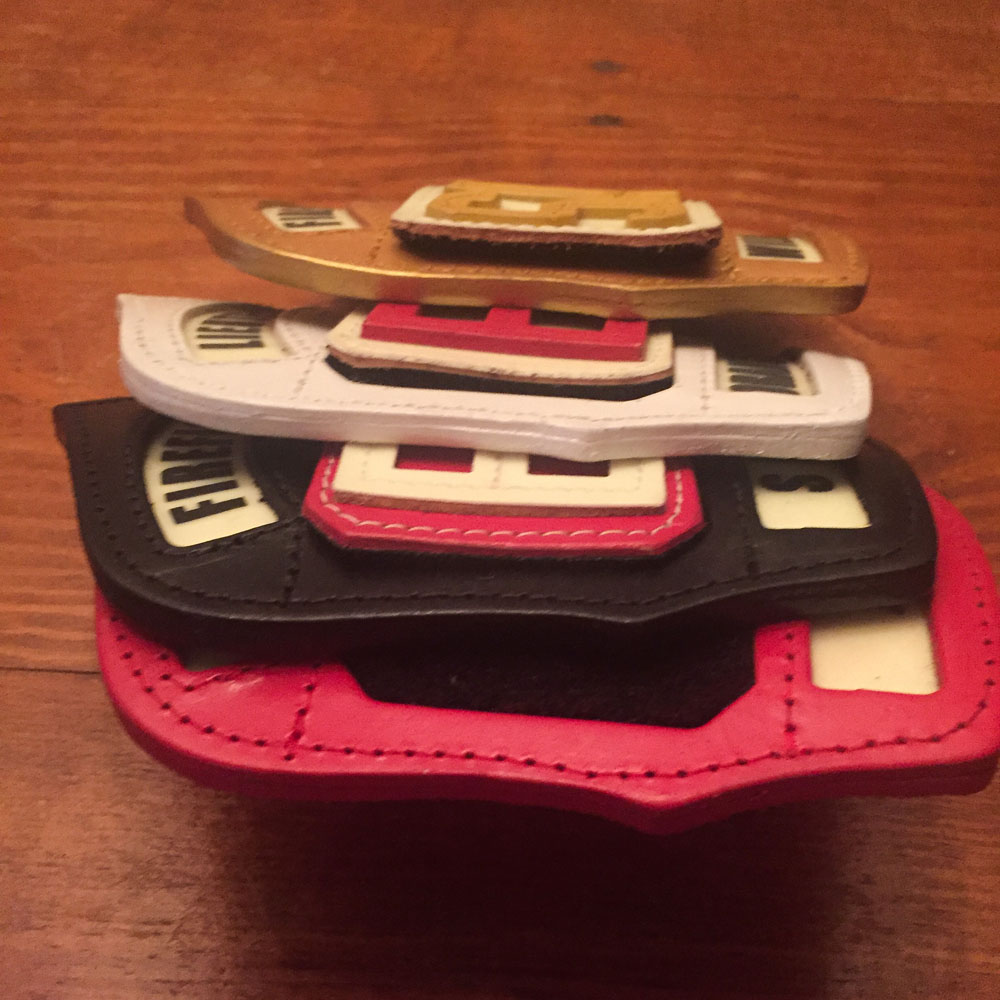 40+ Years of Quality Leather Craftsmanship
The difference between a Royce Shield and other leading manufacturers' is in the robust construction. Royce Shields are hand-crafted by skilled leather smiths with over 40 years of industry experience. They are constructed of 100% vegetable-tanned cow hide, both front and back, using the most heat-resistant leather available – the same type of leather that a saddle is constructed of.  Our shields do not curl up after the first good fire.  With a little routine care, they can last for years under the harshest of fire duty.
The rugged quality sewn into each Royce Shield maximizes your budget by increasing replacement cycles.  Although our shields largely outlast the competitors', when you're ready to re-order, our turn-around and production times are second to none.  Whether you have received a promotion; your department is bringing in new employees; or you had the fire of your life, there is no month(s)-long wait-list as is often seen with small-scale garage crafters. Royce Shields produces quality, photoluminescent shields and identifiers in short order.
The heavy-duty leather used for our shields is not pre-finished; it undergoes the finishing process after it is cut which includes sanding and polishing all outer edges. This helps to prevent cracking, drying and shrinkage. Most other manufacturers use a pre-finished leather that is much thinner (commonly shoe leather) and many use a manmade synthetic backing that is actually flammable.
The cold-black lettering is heat transferred and reflective to contrast the glow and make it highly visible, even in the harshest of conditions.  
Orientation – Accountability – Identification: the Compass System mission.